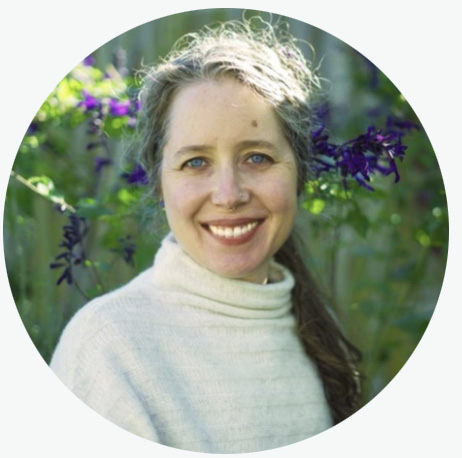 Anasuya
When I first met Swami Kaleshwar in 1999 I knew very little about meditation, but I had a close relationship with Mother Nature and spent a lot of time sitting in contemplation. When I was introduced to the 5 Elements Process, I felt a primordial knowing stir within me.
The longing to feel the Mother in the nature, became clear to me. I experienced my intuition growing, I was seeing the world and my life differently. It was as if the colors of my life had become more vibrant as I practiced the meditation techniques. A deep and pervading connection to self and source blossomed in my heart and I began to experience the divine more clearly and more deeply than ever before.
I love sharing these teachings and this path with others, it has given me so much joy, peace, and beauty. I am honored to help guide you on your journey through the 5 Elements wisdom.
Purifying the 5 Elements is more than a meditation practice, it is an expansive and creative way of being in relationship with yourself and the divine energy that creates and sustains all life.
"It's a tradition of the five elements. True, true, true love. Doesn't belong to any religion, any tradition. When your body is completely fulfilled with the vibrations of the five elements, then automatically your mind and your thoughts, your heart and your soul, start to open like a bud of a flower."
~ Sri Kaleshwar.
The Five Elements Process connects an individual's consciousness and energy chakras directly with God's cosmic energy contained in each of the Five Element Channels. Practicing these meditations brings the highest peace, opens the heart, increases willpower and mental clarity, and creates powerful protection circles around you. Your mind naturally becomes very peaceful and relaxed, enabling you to meditate more easily as you practice. Wisdom grows spontaneously and your life automatically becomes more successful and smooth.
The benefits of coaching and support while embarking on this powerful journey cannot be underestimated. These techniques are specific and require self discipline, it can be daunting to begin such a rigorous and intense spiritual process on your own. I help to guide your process with clarity and support you to receive the most from your hard work. I will answer any questions you have and help you to create a powerful and successful experience that will nourish and enlighten your life always.


I look forward to walking this path with you as your soul advocate and spiritual guide. Be prepared to experience life with a depth and understanding beyond what you thought was possible.
Benefits of a 5 Elements meditation practice:
   •   An awakening of deep self love
   •   Purifies the body and energy centers (chakras)
   •   Creates strong willpower
   •   You will create divine energy circles around yourself
   •  Deep connection to the divine and a strong sense of wellbeing
  •   You can heal yourself very easily
   •   You can use to help others
   •   You can make your mind very peaceful
   •   It helps your everyday life to be more balanced
   •   Freedom from behaviors that no longer serve you
To schedule your free discovery call, please fill out the form below and you'll receive instructions for that process.
Coaching sessions with Anasuya: $108 per hour
Your intake form has been submitted. Check your email for a copy of your responses. If you're accepted, you'll receive an email with a link to checkout.
Frequently Asked Questions


How do I schedule my appointment?
Upon submitting the form above, you'll receive further instructions on how to book a time for your discovery call.
Can I purchase coaching more than once?
Absolutely! If you find yourself in need of coaching more than once, simply purchase a single session or choose one of many subscription options. You and your coach will find a plan together that suits your coaching needs.