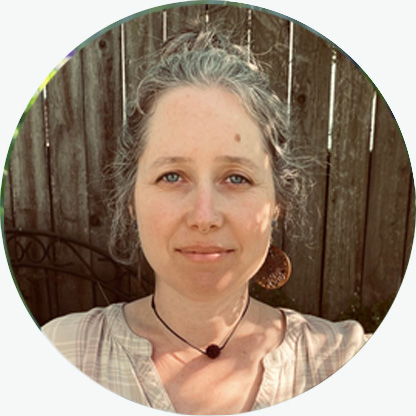 "Meditation is coming home to the miraculous splendor that is your unique Self."
My goal is to help you explore the authentic expression of the truth within yourself and the experience of fulfillment in all areas of your life. You have a great well of wisdom within your soul, do not underestimate the power of your love and the strength of your open heart.
I have been a meditator for 20+ years. I have a wealth of experience and wisdom to help you to master your own meditation practice. Bringing you peace, a strong heart and a clear mind.
Meditation is a journey with no destination, an inquiry into consciousness, into a field of being that requires little more than a desire to play in the field. It is through the calm waters of awareness that the field reveals itself as the gentle whisper of the heart speaking with the soul. It is the daily act of tuning ourselves to the subtle vibrations of silence that we arrive at the door of our own true nature in the timeless dimension that is meditation.


When we embark on this journey, there are many twists and turns on the road leading from our outer mind to our inner mind. Through the use of Mantra and Yantra we create the perfect vibrations to sift the chaff of the psyche and enter into the freedom of Self-love, inner peace, heart full harmony. A natural purification begins a new process in our lives and spreads inward at first and then outward into our relationships and rest of our worldly lives.
As your spiritual guide, I will help you to stay oriented on your path and create the perfect program of mantras and techniques for your meditation practice to thrive. I will be there with you to meet any confusion or clouds with compassion and support you on your journey to soul health happiness.
Mantra meditation is an ancient formula for accessing deep inner peace and soul purification. This powerful tool creates the perfect environment for your meditation practice to flourish.


Spiritual guidance can help you:
•  Awaken to a natural and deep sense of Self
•  Grow your clarity and peace of mind
•  Help you recognize what you are receiving through your practice
•  Grow divine qualities in your life
•  Free yourself from behaviors that no longer serve you
•  Work through any blocks
•  Cultivate happiness and ease
•  Awaken your soul purpose
•  Understand the inner soul science of your practice
•  Embody loving kindness
•  Grow your capacity in all areas of your life
To schedule your free discovery call, please fill out the form below and you'll receive instructions for that process.
Coaching sessions with Anasuya: $108 per hour
Your intake form has been submitted. Check your email for a copy of your responses. If you're accepted, you'll receive an email with a link to checkout.
Frequently Asked Questions


How do I schedule my appointment?
Upon submitting the form above, you'll receive further instructions on how to book a time for your discovery call.
Can I purchase coaching more than once?
Absolutely! If you find yourself in need of coaching more than once, simply purchase a single session or choose one of many subscription options. You and your coach will find a plan together that suits your coaching needs.