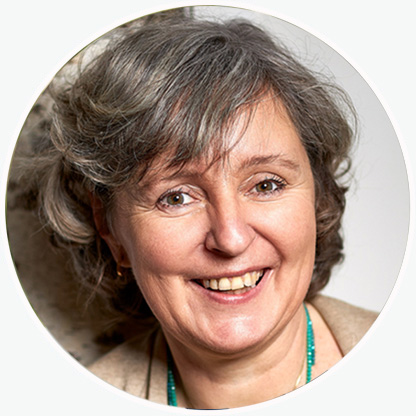 Imke is a Sai Shakti Healer and senior teacher of the Ancient Indian Knowledge. She lived, studied and taught (Soul University 06/07) in Penukonda, South India, for a decade. Imke is an experienced meditator with an extensive training in Western psychology. Her background ranges from adult education, working with troubled youngsters on therapeutic traditional sailing ships to business ownership. She brings a wealth of knowledge, real life experience and understanding to her coaching.
Imke lives South of Vienna, Austria, among the vine yards of a picturesque little village. She works virtually in Austria, Germany, Bosnia, Luxemburg, Switzerland and around the world when requested.
I love guiding people to discover their own source of wisdom and happiness from which everything operates - deep inner silence.
"Mediation is focused attention without tension."
Sri Kaleshwar
The Silence one finds in this particular focused attention bears a deep wisdom, a healing power and an enormous potential to raise your energy and nourish your soul. You can experience the Silence in different types of meditative states. One such state is jappa meditation, using mantras and at times form – sacred geometry. You can also experience Silence e.g. simply sitting in a contemplating state.
Contact me, if you are looking for:
· a loving space to share your heart
· guidance around spiritual questions
· basic information about meditation
· support to elevate your spiritual practice
· tools to get your "focused attention without tension" going
· a good laugh together


I am very much looking forward meeting you.
To schedule your free discovery call, please fill out the form below and you'll receive instructions for that process.
Coaching sessions with Imke: $108 per hour
Coaching available in German & English
Your intake form has been submitted. Check your email for a copy of your responses. If you're accepted, you'll receive an email with a link to checkout.
Frequently Asked Questions


How do I schedule my appointment?
Upon submitting the form above, you'll receive further instructions on how to book a time for your discovery call.
Can I purchase coaching more than once?
Absolutely! If you find yourself in need of coaching more than once, simply purchase a single session or choose one of many subscription options. You and your coach will find a plan together that suits your coaching needs.