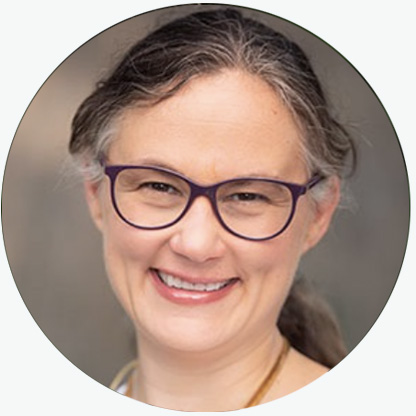 I have been a meditator since age seven, when I went to a yoga class with my mother and got my first taste of deep silence. My desire for Mastery of that state has inspired a lifelong study and practice of meditation. I have been a serious student of Sri Kaleshwar and the Ancient Palm Leaf knowledge since 2007, and my life is dedicated to sharing his teachings with the world.
"If I sit here eating the mango, making noises, and telling you how delicious it is, what use is that to you? If I'm telling you about the roots, the water, the sun, the tree, the leaves, the sugars, whatever it is ... all the process for making the mango, is it helping you? Is my telling you how glorious the taste is filling your belly? Can you taste its sweetness through my words? No. You have to taste it for yourself, and then you will know."
-Sri Kaleshwar
Inside of you is a desire to know God, to know your own Soul, to Awaken. Sri Kaleshwar gave us the knowledge we need to develop those holy longings to their fullest expression. There has never been a time in our lives when the energy to support each of us in our path towards spiritual Mastery has been stronger.


 As Sri Kaleshwar said so often, there is no difference between us and him except he has some knowledge that we don't have. We all need a guide, someone who is at least a few steps ahead of us in knowledge and experience. The path the Sri Kaleshwar laid out is one of a living lineage of masters, working together to lift each other on behalf of the Divine mission. I would love to be part of creating that lineage with you.


I work with students of every level, including beginners. If you feel ready to begin, or develop, a serious meditation practice, I would be honored to help you. Together we will assess which of the meditation systems Sri Kaleshwar taught that best suits where you are in your soul cycle, and create a program of study and practice customized for your needs. I especially love working with healers, and can provide guidance on the implementation of Sai Shakti Healing techniques on behalf of yourself, and others.


When I started meditating, it was truly a turning point in my life! It was the beginning of a great spiritual awakening for me. I really needed a teacher and guide who could walk me through the deep complexities of the meditation, but also answer questions about the knowledge as I dove deeper. My coach, Sivapriya, not only gave me heartfelt support, but became a true teacher and friend along the way. Because of her wisdom, love and guidance, I found the deeper fragrance of this process that I wouldn't have found on my own.
~ Shantaya, NC, USA
Coaching Sessions with Sivapriya: $108 per hour
Please fill out the form below, and you'll receive instructions to set up your free discovery call.
Your intake form has been submitted. Check your email for a copy of your responses. If you're accepted, you'll receive an email with a link to checkout.
Frequently Asked Questions


How do I schedule my appointment?
Upon submitting the form above, you'll receive further instructions on how to book a time for your discovery call.
Can I purchase coaching more than once?
Absolutely! If you find yourself in need of coaching more than once, simply purchase a single session or choose one of many subscription options. You and your coach will find a plan together that suits your coaching needs.