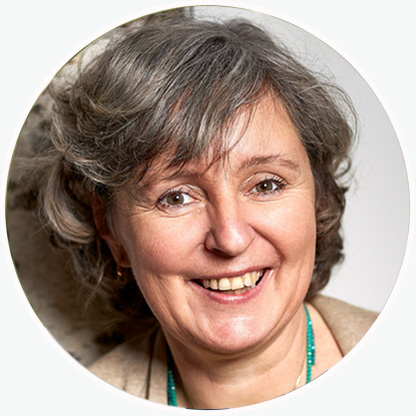 Imke is a Sai Shakti Healer and senior teacher of the Ancient Indian Knowledge. She lived, studied and taught (Soul University 06/07) in Penukonda, South India, for a decade. Imke is an experienced meditator with an extensive training in Western psychology. Her background ranges from adult education, working with troubled youngsters on therapeutic traditional sailing ships to business ownership. She brings a wealth of knowledge, real life experience and understanding to her coaching.
Imke lives South of Vienna, Austria, among the vine yards of a picturesque little village. She works virtually in Austria, Germany, Bosnia, Luxembourg, Switzerland and around the world when requested.
Coaching available in English and German.


Being born into a female body is a great and at the same time, a humbling experience. We carry the capacity to create life. The fact that we carry a womb chakra in our body enables us to gain high spiritual energies in a rather short time. Combined with our loving heart, the womb chakra supports the creation of miracle energy.
Being part of your journey by sharing this sacred female knowledge with you would be my honor and heartfelt pleasure.
Please contact me if:...
• you need someone to hold a loving space for you
• you need a listening ear to be present with the challenges of your daily life
• you'd like to know more about sacred female knowledge
• you have any questions about how to grow and develop your spiritual practice
• you need a helping hand with some challenges in your meditation
• you'd like to experience deepening silence with an experienced female meditator.
• you'd like to receive a remote initiation in to the Womb Chakra Process
• you are looking for a good laugh together.
I am very much looking forward meeting you.
Coaching available in English & German
To schedule your free discovery call, please fill out the form below and you'll receive instructions for that process.
Coaching sessions with Imke: $108 per hour
Your intake form has been submitted. Check your email for a copy of your responses. If you're accepted, you'll receive an email with a link to checkout.
Frequently Asked Questions


How do I schedule my appointment?
Upon submitting the form above, you'll receive further instructions on how to book a time for your discovery call.
Can I purchase coaching more than once?
Absolutely! If you find yourself in need of coaching more than once, simply purchase a single session or choose one of many subscription options. You and your coach will find a plan together that suits your coaching needs.