You need to be prepared to reach the master's heart. That's very important.
To me, to reach Baba's heart took a lot of time. It took a lot of time.
~ Sri Kaleshwar
About This Course
What does it mean to win the master's heart? How did Sri Kaleshwar and Shirdi Baba win their master's heart? What was their dedication? Why are faith and patience important? What is disciple's grace and why is it more powerful than guru's grace?
We will be inquiring into questions like these and reflecting on the qualities that bring us closer to the master while doing a powerful sadhana to connect to Sri Kaleshwar and Shirdi Baba during the auspicious full moon of Guru Purnima.
Teacher's Note: You may begin this course whenever you like and use the materials
to experience the Guru's energy and grace at anytime.
Developing Personal Mastery
This energy (shakti) process will further develop your personal mastery of the shakti energy channels through knowledge, application of the energy channels, and personal experience.
Enjoy group satsangs from the 2018 Divine Lineage Center In-Person Winning the Master's Heart Intensive with Mataji, Nityanandaji, Shakti, Terry, Patrick, Taylor and Ramakrishna, sharing experiences of living and working with Sri Kaleshwar; how he trained and prepared them to fulfill their dharma in the Guru Parampara mission and what it's like to fulfill the dharma together now after Swami's samadhi.
There will be an opportunity for everyone to share and ask questions. The intention is to inspire and support everyone in finding and fulfilling their unique purpose and role in the divine mission.
A commitment between you and the master is required. Otherwise no chance, absolutely no chance to win the Mother, put it that way. Once you have the commitment, seal it, like a real marriage, a real friendship, a real attachment, then you can take off. For Baba to sleep on the brick for his entire life is not a joke. It's a commitment. That commitment means bandham, a bond. It's the most powerful relationship on the planet – master and student. That's immortal.


~ Sri Kaleshwar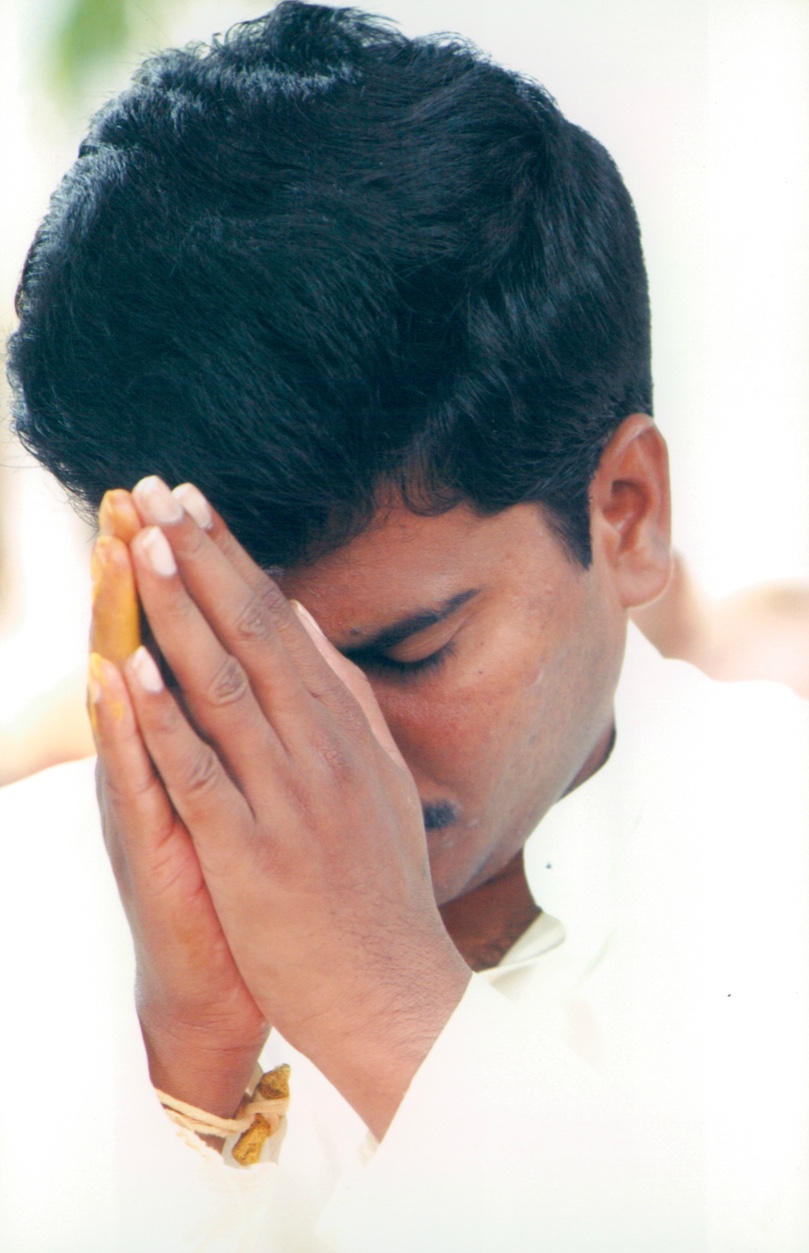 This Course Includes:
Video teaching satsangs from the 2018 Divine Mother Center In-Person Winning the Master's Heart Intensive
Practice a special daily Guru Purnima meditation process
Receive selected teachings from the ancient knowledge to contemplate during the course on the Master/Student relationship
Live discussion blog to share any insights, experiences, and questions related to your process
Complimentary Bonus!
Participate in a Full Moon Sacred Fire Ceremony for Abundance & Prosperity (Mahalakshmi) via live webcast from the Divine Mother Center and receive a personalized distance blessing energy (shakti) transmission. (Normally $54)
Mataji
Having worked closely with Sri Kaleshwar for 15 years in Penukonda, India, Mataji now holds the living tradition and lineage of Sri Kaleshwar, transferred to her before his mahasamadhi in 2012. He prepared her to bring the knowledge and direct experience of the Divine Mother to a world that needs to awaken to Her presence. Mataji's inspiration, dedication, and leadership have created opportunities for anyone to access ancient knowledge through ongoing programs and initiatives through the Divine Mother Center. She founded Peace Fires, Holy Womb Initiative, and the Divine Mother School, activities of the Divine Mother Center, and continues her stewardship of these programs to bring the miracle of the Divine Mother to the world. Sri Kaleshwar said of her, "Monika (Mataji) belongs to the Divine Mother Kanaka Durga's feet. She is a Divine Ma on the planet. She will walk and give a lot of wisdom and clarity to bloom wisdom. She will bless millions of people on the planet. She's going to do it."
Mataji and Nityanandaji hold regular sacred ceremonies for healing on behalf of individuals, communities, and the globe.
Mataji is the author of Kaleshwar and a modern-day rendering of the Sri Sai Satcharitra and The Holy Womb: The Secrets of the Divine Mother's Creation. She is also the editor and ghostwriter of Sri Kaleshwar's books: The Real Life and Teachings of Jesus Christ; Shirdi Baba, The Universal Master, Victory Through Vaastu: Ancient Science of Vedic Architecture; The Divine Mystery Fort, The Teachings of Sri Kaleshwar.
Nityanandaji
Nityanandaji lived in Penukonda, India, for 12 years, where he studied directly with Sri Kaleshwar to train healers and students in the West. During those 12 years, he also served as Sri Kaleshwar's physician. Before meeting Sri Kaleshwar, he was an Internist and Chief Resident at UCSF. Nityanandaji founded the Divine Mother Center in Mendocino County, California, in 2004 and became a permanent resident of the Center upon returning to the United States in 2012. He now serves as a senior teacher and head of leadership for the Virtual Ashram Online Soul University, teaches weekly classes promoting the growth of students and masters of ancient knowledge, and works directly with students as a mentor and spiritual coach.
Nityanandaji and Mataji offer online programs, individual remote healings, and global blessing transmissions, as well as regular sacred ceremonies at the Divine Mother Center to bring healing, balance, and the experience of the Divine Mother to the world.